Unlimited Potential...

You can see into his soul.....
The picture to the left is Eden, my step son.
His eyes are haunting aren't they?
I posted the image as family matters to us here at The.Domain.Name, or TDN for ease. As such, please let me introduce who we are.
ForeverUn Limited is the company, that we operate under. We is my great friend and colleague Richard and me.
ForeverUnLimited It's a name that expresses the way we work and how we do it. There is no challenge we can't overcome.
Oh, and we like the FU Initials too ;-)
Our first product we are bringing to market is The.Domain.Name but you already know about that. For now let me explain who is in our family.
Family isn't just about blood but encompasses all the people that we care about.
We care about our customers, and we care about our partners and hope you'll become both, to enter our TDN family.
---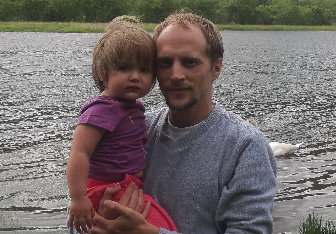 Richard Lees is the technical brains behind our organisation and a genius at using more languages than I could ever imagine. He splits his time between Canada and Scotland, and so clearly loves the chilly winters of the north. Richard and I first met about 10 years ago at a private SEO get together held at the famous George Hotel in Edinburgh. It was one of those private, invite only, mastermind events held behind closed doors with some of the finest minds related to search engines in the world. We had industry colleagues and friends from all over the world attending to drink, work, drink, chat about algos, eat, oh and drink.We definately drank that weekend. It was old friends coming together who all happened to share a common interest and passion: Search Engines....
Richard had been working with some of those amazing minds and continued to do so for many years, but I wasn't fortunate enough to have the opportunity to directly work with Richard until quite a few years later when I was honoured when he joined me and the rest of our team, in creating, what became the dominant online behavioural intelligence technology. It seemed the big financiers of the world agreed with us, our vision and also what we had made, as some of the biggest global Venture Capital funds invested in us.
Unfortunately we ended up in an arms race with browser manufacturers and unlike Google, our primary competitor, we weren't well enough funded to create a browser to take over as market leader. We'd failed and it hurt, but along the way we'd formed a strong working relationship and knew we would rise again with something new.
In about August 2012 Richard and I sat down over a Skype call and decided to work on our new project. It was to be a set of technologies, the aim of which was to be similar, but delivered in a completely different way, as our earlier failed project. The name encompasses our goals for that project, Artificial Intelligence to understand who the person is behind an email address... Not just a name, but a real understanding of the person and their personality.
You'll hear about it one day, not yet of course, but one day. For now though we found ourselves in a quandary. What can we do with all our data we have gathered over more than 10 years of being in the search engine game? Well..... our answer, is TDN. I'll explain some more about TDN in a while, but for now, let me get back on topic, who is in the TDN team:)
---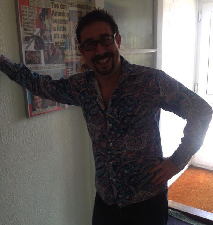 As well as Richard, there is me... I'm a forty something year old guy from London but now living down in the beautiful South Downs of England. I've been called many things in my life, the most horrid of which came from my ex wife's lips, but most people call me Jason. You can see a little about me and my work history over at my profile on LinkedIn
As a summary though I've worked in search for many, many years (fast approaching 20 now) and delivered in the most competitive of markets internationally and won #1 rankings in all of them, for everything from [pants to wear on date night] to [poker], [online poker], [online casino] and all the various variations you can think of in almost every language spoken. I've also consulted and assisted many of the largest companies in search, some of which started their names with G,Y and M (Now B).
Most of my time working in our industry was in legal, legitimate online gambling operations. You may have heard of PartyPoker, Pokerstars, 888 and many of the other similar companies? I led their online marketing for many years and was responsible for many 10s of millions of Dollars of marketing spend.
You know those popup ads from online gambling companies you keep seeing at adult, download and other sites?
Yeh, ermmm sorry about that!
There are many people who say they have done it all in search & online marketing, but there are very few that actually have. I'll let you decide which camp you think I fall into. Either way though I hope you've learnt some more about Richard and I, which is why this little page has been thrown up, after all :-D